I know that I haven't been posting much lately, it is due to the fact that i am still in planning mode for next year for the boys, Serena however started her first week of High School last week. Our official start date for the boys is 7/16 as long as everything goes as planned 🙂 We ended up taking more of a break than I originally planned in the summer, because I am working on having the whole year planned, printed out, and filed for all subjects before we start back up. With the fact we are doing year round schooling it will still leave us with plenty of breaks still!
Each week the TOS Crew is exploring a different topic, this weeks posts are about beating the summer heat, I figured it would be a fun post to put together on ways to stay cool in the heat.
1. Learning 4 Kidsshares these fun ice cube boats, add them to a a nice way to cool off on a summer day. You could also add them to bigger pool and use straws for boat races!!
2. Kidcrave.com shared about this fun and colorful carwash that was set up at Child's Garden preschool in Covedale, Ohio. I have this fun idea on our list of things to do this summer, not only would my boys LOVE having their own fun and colorful car wash to cool off with, but it's set up using PVC pipes so its more sturdy than all of those sprinklers that get broken with in a week around here 🙂 Beth over at Living Life Intentionally made a version for her kids that also includes measurements to make your own!
3. Making Memories with your kids had this cheap and fun way to make a sprinkler using a 2 liter bottle. What a cheap and easy way to have some water fun!!
4. Tom over at Sand and water Tables shares this fun addition to any water table "Leaky Pipes" what child wouldn't love this in the water table!
5.Hurryaic shared this fun way to play outside with colored water filled water balloons in the winter, but it would be so much fun in the HOT summer as well!!
6. I shared this Ice Excavating post last summer the kids had so much fun excavating little toys from ice on a HOT summer day. The kids enjoyed this so much and it was so inexpensive that we have done this many times since this post!
7.  Family Fun has this fun Cool Off Zone made using PVC parts, buckets, funnels, and clear tubing. This is another activity I hope to have Jake make for the kids this summer, I'm sure the kids would love it!!
8. The Children's Play Group shared how they did a giant group painting using colored ice cubes, such a nice and cool way to enjoy art during the warm days of summer!
9. Green Jello used ice blocks with Imaginext people stuck inside and used squirt guns to melt them out, what a creative way to use squirt guns!
10. Play Based Learning shared this very awesome water wall it's such a cheap and easy way for kids to explore water and stay cool!!
I hope you enjoyed these great ideas on how to stay cool in the heat from around the web!
Stop over and see all the ideas shared by fellow crew members to see what ideas they have for beating the summer heat!!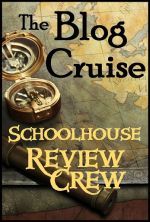 I am linked up HERE