The last couple days I have managed to get all of this years homeschool choices posted except for Gabe's 1st grade homeschool curriculum choices. So here is the final individual post of our curriculum choices of the upcoming year.
Last year we graduated our first homeschool kiddo, so this year we are down to 5 kids in our homeschool. Each week we fit in competitive gymnastics for 3 of the kids, therapy for a couple special needs kids, regular doctor appointment, and everything else life throws our way. On top of all of that I am babysitting a 5 month old full time, you know just to add a little bit of extra fun to our days ? !
When you're finished reading our curriculum choices don't forget to head over for the 8th annual Back To School Blog hop and check out the curriculum choices for tons of homeschoolers as well. It's a great place to see how fellow homeschoolers schedule their year and meet new homeschool moms. Each week is a different theme, so make sure to stop back each week to see the new posts!
I want to say that we do not always choose all the same curriculum for each of our kids. We plan our school years according to what would be best for each of them, and that is usually different from the kiddo before except a few subjects. I also want to say our homeschool probably looks very different from other homeschoolers, and that is just fine. Each family needs to do what is best for them and that is one of the reasons homeschooling your kids is so great. I am not here to judge or say our way is the best way for anyone else's homeschool, I am just sharing what is working for us for this year and hope it helps some other homeschool moms.
If you have any questions please feel free to ask below in the comment section and I will get back to you as soon as I can.
 
1st Grade Homeschool Curriculum Choices
Math: Math-U-See ~ Beta: We have been using Math-U-See for a few years now and LOVE this program. Gabe started the program early because he was very ready for it. He continues to do great with it so we just keep plugging away at it. If he struggles with it at all we will slow down. I try to follow the lead of the child in the younger years especially. I have written a full review of the program if you want to read in detail why we use this program. We will continue to use it through our years of homeschooling.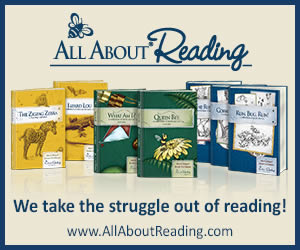 Reading: All About Reading ~ Level 2: We have only used All about Reading and Spelling with Gabe. He was showing interest in reading quite early so we started the program with him earlier then we would have with other kids. He is doing amazing and reading very good, so we are continuing along with the program with him. If he seems to be struggling with any concepts we will slow down. I try to follow the lead of the child in many subjects but especially in reading and spelling. This program teaches kids in many different ways so they will learn no matter what their learning style is.
Spelling: All About Spelling ~ Level 2: Read above for full thoughts about All About Spelling.
We also will be using Mother Goose Time curriculum. We do not do all of the activities but choose which ones we do since the boys are older now. We REALLY LOVE this program and have been using it for the last few years. They provide all the hands on learning materials that you could need to do each of the days. I highly suggest this program to anyone with kids in grades K and younger.
---
Since our History/Geography/Bible is a higher level for the older boys then Gabe will be able to do. I have put together some classes from Ambleside Online to work on with just Gabe. The classes and books we will be using are listed below. We are a family that really enjoys great literature, and Gabe is a kiddo who LOVES reading and being read to. So we have used the schedule from Ambleside as a guide for some of his subjects until he is old enough to follow along with our group study of Simply Charlotte Mason as a group class. Most of these resources have free versions available online if you head over to the Ambleside link above they have them all listed for you. I have included Amazon affiliate links to each of the resources for your convince.
History: Early History (55BC to 1066 AD) and people throughout history.
American History Biography:
Geography: In geography this year we will read through this book and learn a few simple concepts. We will learn:
Directions such as left, right, up, down, ahead, behind and that these can change depending on where you are.
North, East, South, West and that the sun shows direction like rising in the East and setting in the West.
That stars show direction and helps mariners with direction.
That length and direction of our shadows tells us time and direction.
The world is round and can be divided into 2 spheres (hemispheres.)
The equator divides it in the middle, parallel lines are latitude.
The line where earth meets sky is the horizon. 
Natural History/Science:
Poetry:
Literature:
Bible: This is something we don't do during our class time. Every night before bed we read through bible stories, discuss them, and say our bedtime prayers. After that we read a chapter of a book of his choice and then he goes to bed. This year we are working on finishing The Child's Story Bible. The kids also go to Youth Group every Wednesday night and go to Sunday school during church on Sunday's.
---
See our previous curriculum choices for Gabe
Our Other Kids Curriculum Choices For 2016-2017
I am a co-author to a couple very wonderful resources for homeschool mom's. These are an amazing resource and very inexpensive, stop over to check them out!!
---
I have a couple Pinterest boards dedicated to homeschool. 1 is a group board and another that is just my individual homeschool board. Stop by either of them for other great homeschool ideas, help, tips, and more!!
Follow Mama Of Many Blessings's board Homeschool and Classroom Ideas on Pinterest.
Follow Mama Of Many Blessings's board All Things Homeschool on Pinterest.
Disclaimer: This post contains links using our Amazon Affiliate links. When you use these links and make a purchase we receive a small percentage of the sale at no added cost to you. We use that income to pay for the costs of running this website. Read my full disclosure policy for more information. Thank you for your support!!