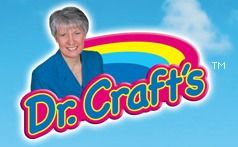 With 5 boys around our house we tend to have a loud and busy house, and have to regularly think of activities to keep them out of trouble and to get their energy out. So when given the chance to review Dr. Craft's Active Play Books for the Schoolhouse Review Crew I was very excited!! We were blessed with Active Play! Fun Physical Activities for Young Children.
I was amazed at the information found inside this book, about childhood obesity, how to use the program, and what some of the terms used in the book mean. I am going to share some of those facts with you since I learned so much from them!
Do you know what the 3 things children need to avoid becoming overweight are?
Eating healthier foods in their diets.
Spending less time sitting in from of screens,
Lots of active play.
I remember when I was young, after school we would get a snack, and go outside to play until it was time to eat dinner. Today many children come home from school and sit in front of a television or computer and are not getting out and getting that physical activity any more. The result is that children are becoming heavier and heavier and younger and younger ages this has become an epidemic that many parents now a days are blind to.
So How Much Physical Activity Do My Kids Need?
The National Association of Sport and Physical Education (NASPE) recommends your child gets
60 Minutes Daily of Structured Physical Activities
60 Minutes Daily of Unstructured Physical Activities
They also should not be sedentary for more then 60 minutes at a time except while sleeping.
They also recommend that children:
Develop fundamental skills.
Have safe indoor and outdoor play areas.
Teach caregivers the importance of physical activities.
What is the difference between structured and unstructured activities?
Structured Play ~ Activities for children that is planned and led by an adult. Active Play! Fun Physical Activities for Young Children contains 52 different structured play activities for kids!
Unstructured Play ~ Unstructured play is the play children will do when they are free to play on their own. The adult watches and encourages active play but does not lead the children's play.
What are some of the side effects that can come from not enough physical activity in children?
There are
many dangers
that children face from not getting enough physical activities some are:
Type 2 Diabetes
Cardiac Problems
High Blood Pressure
Bone and Joint Problems
weak immune Systems
Likely they will have sleeping issues
How Do You Use Active Play! Fun Physical Activities for Young Children?
They recommend that you start simply. You work to figure out when would be a good time for physical activity daily, for us it was the morning before we start school for the day.
Here are the recommended steps for starting to use Active Play! Fun Physical Activities for Young Children
Begin with a warm-up.
Add 1 of the activities found inside the book.
Lead the children in this activity for up to 15 minutes.
Choose a different activity the next day.
Gradually add activities and increase the physical activity time to 30 minutes.
This book contains 20 weeks worth of curriculum, for a total of 52 different activities. They make it easy for even those who don't care for or have never taught physical education to use this simple program! Most of the activities use simple items you are likely to already have around your house or could get them from the dollar store so no need to spend tons of money on physical education.
Some of the items used in some of the activities include:
pool noodles
clothes basket
pantyhose
pairs of children's socks
frisbee
balloons
They have a game finder section in the book where you can find activities based on what skills you are working on mastering with your children. The activities found inside Active Play! Fun Physical Activities for Young Children are made with the purpose of developing children's fundamental mind, and to give children practice with physical fitness. Each activity found inside the book is designed to have a fun purpose children understand and that is what will motivate then to do the activities!
The goals listed on this page are:
Learn object, color, shape recognition
Learn spatial relationships
Learn locomotor skills
Learn stability
Develop cardiovascular endurance
Develop muscular strength and endurance
An example of this is during the creators experiences they have asked children to walk on a flat pool noodle on the floor, to develop their stability. They figured out that children only could do the activity 3-4 times before becoming bored with the activity.
So instead they thought of an activity kids would enjoy while practicing their stability skill on the pool noodle. They told the children that the noodle was really a bridge over a swamp where a very hungry alligator lives. Children were to walk over the bring while carrying things to a basket on the other side of the bridge. With each trip the object they had to carry over the bridge became more and more difficult for children to carry over. If the children dropped something they would get chased by the alligator. The children loved this activity so much they could do it over and over! This became the game called Alligator Pit!
Some of the activities found inside this book have taken well known games and taken the elimination part of the game out so that children can all continue to be active and enjoy the activity. They also give lots of wonderful ideas on how to adapt the program for children with any type of disability.
Below is an example of 1 of the 52 activities found inside Active Play! Fun Physical Activities for Young Children.
At the top of the page you have the title of the activity.
Below your title is a small excerpt of the activity.
Next, is the Goals For Children where you will get a look at the skills each activity focuses on.
After the goals, they list all the equipment that will be needed for that activity.
Below that is an in depth look of instructions on how to do the activity.
At the bottom of the page they have even included a harder version of the activity and also some variety ideas to change the activity up a little!
Also included with your Dr. Craft's Active Play Books is a DVD that contains a short video of each of the activities being played by other children. Perfect for your visual learners, or for the parents to get a quick look at what is involved in each activity!
What Did We Think Of Active Play! Fun Physical Activities For Children?
In a house of 5 boys I am always looking for activities that will keep them actively busy, with the fact that 3 of them suffer from Sensory Processing Disorder just makes it so we need it even more in our sensory diet. We have been using the activities 4-5 days a week for the last 6 weeks, and have been doing the activities before we start school each day so they have gotten all their energy out before sitting down and working on school. I have been using it with not only our younger boys (3 & 5) but also with our older boys (9,11,13) as well.
The Dr. Craft's Active Play Books  offers so many amazing ideas I have never heard of nor thought of myself with everyday items! Each of the activities covers skills young children need to work on so your children are learning while having fun!! All of my boys loved the activities found inside this book, even my teenage son which is amazing!
The items needed for the activities were pretty much items we already had around the house, so no need to go out and spent lots of money for a good physical education program for kids! I think teaching the boys appropriate ways to get their energy out is such an important thing, that many parents now a days don't think about as much. Using this book will get your kids actively playing games that they truly enjoy, they will more then likely ask to play the activities during free play time because they loved the activity so much.
I would recommend Active Play! Fun Physical Activities for Young Children to any parent that doesn't have a physical education program for their children, well and even to those of you who do already do have a physical education program. Not only is this program super easy to teach, uses easy to find materials, but your children will fall in love with it. You will fall in love with the fact that all the planning has been done for you so all you have to do is gather the materials for the activity. The fact that this program is so affordable is just one more added bonus. This is one program that we will be using for quite some time!
What is the cost of Active Play! Fun Physical Activities for Young Children?
For the active play book and the award winning DVD you will pay only $39. This is an amazing price for all that you get with this program!
Stop over and see what fellow crew members had to say about Dr. Craft's Active Play Books by clicking the banner below.