As a christian homeschool, learning about the word of God in the bible is very important to me as a parent. I want my children to understand that life here on earth is not easy but when you follow God he mades gives many rewards for choosing to stay on that path. So when given the opportunity to review some of the programs through Christianity Cove for the Schoolhouse Review Crew I was very excited!
Daily Dilemmas: 26 True To Life Devotions for Kids: (ages 6-12)
In todays world our children are going to be facing so many trials of their faith I feel as a parent it is our job to prepare our children for this journey by using scripture, so when the time comes they can stand strong! Schools today prepare kids on how to deal with a fire, tornado, or even a terriorist coming into their school but for some reason they do not teach them how to deal with bullies and teasing that is so prominent in todays schools. Some of the dilemmas facing todays children are cheating, lying, bribes, stealing, and so much more, and Daily Dilemmas helps teach children how to deal with these situations!
Daily Dilemmas: 26 True To Life Devotions For Kids
is made up of 26 lessons, each of the lessons focuses on a dilemma that your child is likely to come up upon at some point and time as a child. Each of the lessons uses a story of a child to teach the lesson to the kids a few of the lessons are,
"Eli Has Trouble Forgiving" which covers cheating, forgiveness, revenge, and fairness.
"Linglee Plays Awful Slumber Party Games" which covers occult, peer pressure, and fear.
The scriptures used to go along with the daily dilemmas will either directly or indirectly will apply to each of the situations. This helps to teach your children that the bible still helps us with situations and dilemmas in todays life.
Each lesson is split up into 4 parts
First your children listen to a scenario about another child just like them who come up against a decision about a tough situation.
With each of the scenarios there are 3 bible verses that coincide with the lesson, after listening to the dilemma they will locate the scriptures in their own bible.
Next you will give your students 4 possible solutions for the dilemma and they will have to rank them from 1-4 with 1 being the best possible Christian answer and 4 being the worst possible Christian answer!
After you have gone through the lesson and ranked the dilemmas, teachers will reflect on the scenario, scriptures, and possible solutions with the students.
They also offer a glossary of the scriptures that saves you time having to look them up. The verses have been chosen from different publications of the bible making it written in the easiest way for children to understand. They have scripture from the NIV, New Living Translation, and the King James Version.
Each day we did our bible lessons I would read the situation to the kids, and then write the verses on the whiteboard and the kids would look up the verses and write down what they thought would be the best way to handle the situation. We would discuss their answer, why they thought it was right, and then discuss the situation. Following our discussion I would write the 4 different choices on the whiteboard and then the kids would rate the situations from 1-4. After we were done with our rating we would go onto the reflection which would give verses on the situation and then discuss the most christian way to answer the situation.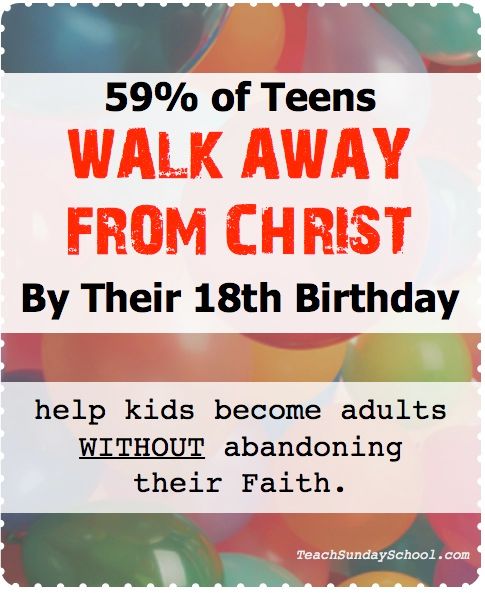 Freedom ride
contains 12 weeks of bible study for your High School Students lessons have been prepared by experts in teen behavior. Each of the lessons is about 15 minutes long making sure not to loose the attention or interest of your student.
Some of the main topics discussed in Freedom Ride are
How To Get Started: Building a Sincere and Awesome Relationship With God
How To Behave: Keeping It Real All Week (Especially on Friday and Saturday Night)
How To Grow: Getting Past the Self Esteem Wars
After each of the lessons they have a discussion where you will have your students look up scripture, get involved in discussions and more to really get them involved in the lesson. They also have a "help all week" section for your students to keep up their studies through out the week.
Each of the lessons is about 15 minutes long and is the start of your daily lesson and uses many fun ideas to get your teen interested in the lesson. After the lesson you move onto the small group discussions which last about 45 minutes gets teens talking among themselves which is a great way for teens to learn. Lastly because they want your teen to continue to use what they have learned through out the week by using the 'Help All Week' printout to take home, which has different ideas to keep your teen thinking about the topic all week.
What Did We Think Of Christianity Cove?
I have to say I was very pleased with both daily dilemas and Freedom Ride. They both approach religion in a way I have never seen before, and do it in such a way that it really helps make learning fun for children!
Freedom Ride: 12 Lessons Of Faith For Todays Teen.
I have been using
Freedom Ride
with Serena (14) and Dustin (13) for the last 5 weeks we have been working on it as our main bible curriculum. We have been doing 1 lesson a week, the lessons last for about 1 hour.
It helps bring christian principles into your teens life not just while your studying the bible but also through out the week, when they come up upon challenges they might need guidance for, that does it in a way that is fun and memorable for your teens!
Daily Dilemmas: 26 True To Life Devotions For Kids.
I have been using
Daily Dilemmas
with Cody (11) and Anthony (9) for the last 5 weeks as our main bible curriculum. This has been such a wonderful and fun way to teach my boys daily dilemmas that the kids may come up against in everyday life. It takes learning about these dilemmas and adds fun to them, and my boys really enjoyed these bible studies!
I would recommend either of these products to any parents or churches looking for a memorable way to implement bible studies for kids & teens. The price of both of the programs is amazing, and they come with a 60 day money back guarantee (which I'm sure you won't need  😉 )
What Is The Cost Of Christianity Cove?
Stop over and see what fellow crew members had to say about Christianity Cove by clicking the banner below, the crew was blessed with a lot of the titles they offer to review.