Welcome to day 4 of our series 5 Days Of Sensory Processing Disorder!  On Monday I explained What Sensory Processing Disorder is, Tuesday I shared How Sensory Processing Disorder Effects your kids, and yesterday I shared the many sensory ideas we use in our house regularly to implement a sensory diet each day.
Today I am going to talk about the importance Early Intervention, this is something I feel VERY strong. This is due to the fact that because of early intervention my 5 year old has been able to overcome SOOO many of his issues, not saying it cured him but I cannot imagine not getting him the help early on and the repercussions we would have faced with him if we didn't get it
When Ethan was diagnosed with Sensory Processing Disorder it was because of the fact that his cleft palate sent us to Early On because of major speech delays he was about 1 1/2 at the time. While Ethan could only say 3 words that were hard to understand at that time to any outsiders, he was able to do sign language and knew over 150 signs most of which he knew by 6 months old. When Early On came into the house to test Ethan there was a few different people that came into the house to do testing in different areas to help them figure out what services would be best for him.
The testing told us that he his speech was SEVERELY delayed but it also told us that he had major sensory issues. One of the things that stood out to them was the fact that for an hour of testing he squatted the whole time along with the fact he kept running and crashing into the wall, chewing his fingers, and would have huge outbreaks at people for what appeared to me no reason at all.
We started both Speech Therapy but also Occupational Therapy, they would come out to the house once a week and then we continued the skills each day through out the week. During this time we were taught different ways to help us with the sensory issues we were facing in our house this is what helped him to overcome and learn to deal with many different sensory inputs. We learned how to add a sensory diet into our day and started seeing some differences immediately, we also learned how to implement Wilbarger Brushing Program through our OT into our daily routine, which helped him not freak out about touches.
About 4 months before summer break a few months after his 3rd birthday he started going with me to a mother/child therapy class to get him interacting with other children or even people in general (which was something he struggled with very bad.) The first few classes he hid behind all the kids coats hanging in the class, but eventually he started interacting with the toys and fun things to do but not the other children. If someone would come over to where he was playing he would just quietly go find something else to do.
We continued in this for through the end of the "school year" and then because he had turned 3 if I wanted any other special services including speech therapy which he still really needed, he would have to be enrolled in Early Childhood Special Education classes through the public schools. My original intention was to just enroll him in speech and occupational therapy, but I didn't realize that God had other plans…
During the summer we had our appointment with one of the best independent Neuro-psycologist in the area which took 8 months to get into. We had a complete evaluation done on him during this time we had a few 3 hour visits with a few different doctors. Then set up another visit to go over the results with the doctor.
I went in very much wondering what the doctor was going to tell us was wrong with our little boy who had already had so many other struggles in his life. But what he told me I was not expecting at all, he informed us that Ethan had Speech Apraxia (not have you he had been in speech therapy for about 1 1/2 years you would have thought if this was what he was struggling with I would have known that by then) but they just told me he had a speech delay. On top of that he also told us that if his cognitive imparement didn't improve in the next 1 1/2 years that he would be given an Autistic diagnosis, this I had wondered if he had so I was prepared for that. The last thing that they found out from his testing is that his IQ is very high, and is considered Extremely Gifted, which is why he was doing so many things well beyond his age (like vocabulary of an 8th grader at 3 1/2, breaking out of the house at 2, etc…)
The Neuro-Phycologist recommended that he continue on with speech therapy, occupational therapy, and have a group class at least 3 days a week for a few hours. After learning about his diagnosis I talked to the school and had planned on just going with him a few days a week to get the services he needed, lets face it a mama of special needs kids tend to try and shelter them from as much as we can due to the fact that they already struggle with so many other things. I also had not had any of my children in the public schools for 5 years and really didn't want to have to deal with public schools and the influnces they would have on my kiddo who copied everything other people did.
Both Jake and myself talked for many long hours about what would be the right thing to do, and we prayed and prayed for guidance on the best thing to do for him and not us. We came to the decision that it was best to put him into ECSE 4 half days a week, the reasons we came to this conclusion were.
1. He needed major speech therapy stuff I couldn't give him, and if we wanted to be able to turn his speech around before it would be much harder. In the ECSE classes the teachers are not only teachers but help them with OT, PT, and speech through out the day while working with them to interact with the other children in the class.
2. We knew that the earlier we got him the help the easier it would be on him, and the more likely we would be able to make the fastest difference with his sensory and social issues.
3. We wanted to be able to change his cognitive thinking asap so that we did not end up with an Autistic diagnosis.
4. They were not able to give him the group classes he needed unless he enrolled in the school for classes, which is what he really needed.
5. Even with all the sensory help I was giving him he needed something more then I could give him to get him the best possible start in life. I didn't want to hate myself later in life or majorly regret not getting him the help he really needed because I didn't want to let him go.
So at 3 1/2 he started ECSE M-Th for 3 hours. There were many different things I did to prepare him for his first day of school and they started about a month before he started. We took a tour of the class and I took pictures of the school, class, and teachers that he would be with every day, I made it into a book for him to look through and we went through this book together 1-2 at least each day.
The first week and a half were torture for me, I would drop him off and he would  have to be pulled off of me and I would have to walk out of the school listening to him screaming for me, the first day I went and sat in my car and cried, and of course second guessed my decision to put him in school.
Here is Ethan his first day of school at 3 1/2!!
After the first week and a half he started getting better at being left at school, we started with me walking him to the teachers and then walking all the way to the classroom and each week I would leave earlier and earlier at the drop off process. He got used to the routine, and because we had made sure he had the right teacher to meet his personality and issues he ended up doing amazing in the end.
He spent 2 years in ECSE classes, both with the same teacher.
The first year with the first IEP he blew that out of the water in weeks, not months like we had planned, I think because he was making so many improvements the first year he didn't want to think about interacting with other kids as much. The second year he started interacting with his classmates and made some friends for the first time. His journey through ECSE was a God sent and I don't know where we would be without them, both Ethan and myself made some amazing memories that will be remembered forever!!
Ethan's first day of school at 4 1/2
I am very proud to say that this past school year he has finally graduated and does not need ANY other special services… Matter of fact he tested out of the program 2 months before the end of the school year and both the principle and speech therapist helped figure out a way just to let him stay in the program for the rest of the year (only because there were not any other waiting kids in need.)
That means that in 4 years we were able to help him overcome speech apraxia, the cognitive impairments that were going to get him an autistic diagnosis, and the motor skill deficiencies that he had as well.
So now do you see my reasons for advocating for early intervention and sensory processing disorder? 
Ethan still has many problems daily but they are a lot more manageable, we have bad days some weeks lots of them but try to remember the good times during those days 😉
Now I have 2 other boys whom I didn't realize had SPD before I looked into it with Ethan, they struggle with sensory issues but nothing even near what Ethan did. They have done a lot better since I have learned to add their own sensory diets into their schedule we don't have nearly as many problems. They are also older now (13 & 11) so they have learned to adjust to help with sensory issues better.
A Few Facts on Early Intervention and Sensory Processing Disorder:
Children's brains are most pliable before the age of 7, which means you have a better chance of helping them overcome the problem at a much faster pace then you would have after the age of 7. Also by then some of the behaviors or issues can be very difficult to break.

Having a diagnosis can help families who are appalled, worried, or at a loss as to what to do with their child. Getting them diagnosed and help early on helps families learn to understand the disorder and reasons for their behavior instead of just building up anger against the child as they get older and the behaviors don't stop.
When children have SPD they often have many different symptoms of the disorder, early intervention will help to fix the problem but also will help to prevent other problems developing because of the main issues at hand wasn't worked on early on.
Sensory-Processing-Disorder has an article and checklist to look over and decide if you  need to look in to special services for your kids. This site has many other resources and is one that I spent MANY hours looking over and reading. They also share some of the things you can do at home to help Sensory Processing Disorder.
Some of my favorite books on helping to understand Sensory Integration Therapy, How to Implement a Sensory Diet, and more. These were the books that I st for many hours and read to understand everything. They area all Amazon affiliate links, and your purchases made through these links go back into our homeschooling materials, Thank You!!
[asa]0399532714[/asa]
[asa]0399535837[/asa]
[asa]0399533079[/asa]
[asa]1572244631[/asa]
[asa]1593377142[/asa]
The Alert Program is a whole program very reasonably priced that helps both parents and teachers learn how to start a Sensory Diet for their children. We reviewed the Alert Go Fish game back when we first started a sensory diet.
[asa]0964304147[/asa]
[asa]0964304112[/asa]
[asa]0964304139[/asa]
This book was one that we read to all the kids and really helped them to understand what was going on with Ethan and why, it also helped the older boys who struggled with SPD understand some of the reasons they felt the way they did, it's really an amazing resource!!
[asa]1935567160[/asa]
Stop back tomorrow for our last day of the Days Of Sensory Processing Disorder Series when I will talk about Sensory Processing Disorder tips for parents and share SPD resources.
Click the banner below to read some of the other topics our 90 bloggers are reading about!!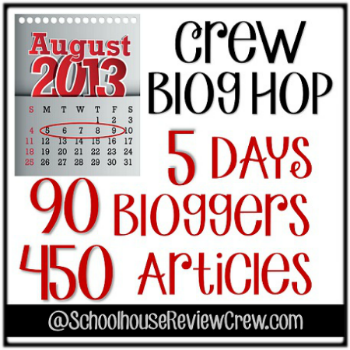 I am linking up with
these great linky parties!!