Welcome to day 3 of the Back to Homeschool Hop where more than 70 bloggers are teaming up to share all kids of wonderful homeschooling advice!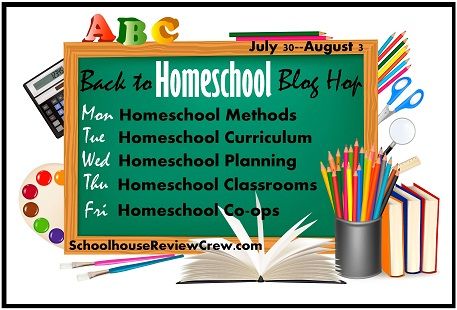 If you didn't get a chance to stop by this week, click on any of the icons below to be taken to that post.
For the next 2 days we will be talking about different subjects pertaining to "Back to Homeschool" I am participating in 4 of the topics being explored. The schedule for the week for me is as follows:
Monday: Homeschool Methods: Talking about what homeschool methods we use, and why we have choose them, and some of our experiences with these methods.
Tuesday: Homeschool Curriculum: I will be outlining our curriculum choices for the year, including what classes we choose for our first year of homeschooling a High Schooler!
Wednesday:  Homeschool Planning (Today): I will be sharing how I plan for our upcoming school year, and giving some helpful advice on planning.
Homeschool Planning
Pray!! Without the grace of God I would not be where I am today, I would never get through my school year, or even the day, so prayer asking for guidance is always where we start! I pray that God gives me guidance on how we should plan our homeschooling year, that I can choose the best classes for each of my individual children's needs, and that I can stay within our homeschool budget. I pray for patience so that I don't give up all those times I feel like quitting all that goes into planning, and just do things as they need to be done. I pray that the holy spirit takes over and helps fill in our schedule to the way that he feels it needs to be done not how I want it to be done.
BE FLEXIBLE: Life most often does not go as you plan, especially when you have 6 kids. I always leave a couple weeks open in our schedule so that if something in life comes up we can take a break from school and devote our time where it is needed more at the moment. This last year was a perfect example where we were so glad we had extra time available to us when our family needed us most, we were able to take time off of our studies and devote 100% of our focus on our family and take time to grieve. I make a tentative school schedule for our year but plan to move things around as the situations arise.
Decide If You Are Doing Year Round/Traditional School: Decide if you are working your homeschooling year like a traditional school schedule 9 months on / 3 months off, or if you are going to schedule for year round school. Our family has chosen year round school for 2 reasons, first off kids loose so much over a long summer break I think its silly to constantly have to review the same materials at the beginning of the year, also giving kids 3 months off of school is just asking for boredom. Now I will say our summer classes are not as intensive as our non school year we start our day at 9am, the younger boys are done by lunch, and the older kids usually have an hour or 2 of work to complete independently after lunch. Second off I have found that in order for me not to get burned out from all that is needed to keep up a household and a school of 6 kids I need a break, usually monthly, so year round school lets us work for on average of 3 weeks and then get a week off.
Decide How Many School Days You Need In Each Month: First I figure out how many days we need in each month to have a complete 190 days (leaving 10 days or 2 weeks extra school) those 2 weeks come in handy when I get sick, or there is a virus going around and everyone in the house gets sick!  Next I write each month out on a sheet of paper and write the amount of days needed next to each month. Above is a picture of my months written out with the amount of days next to each month, I try to give us a week off each month but also for months like December when there are Holidays I will give a couple extra days off. Don't mind my scribbling this is a forever changing schedule, if something comes up I try to use our scheduled time off and just plan to do school when we had originally planned a break, but there are times things have come up where we have needed more than just the scheduled time off, then I just go through and change the months accordingly. Thats when planning for 190 days really comes in handy, unfortunately we have already used 8 of our extra days off this year when we decided to wait until July to start school so I could finish planning for the year, this whole process took me weeks!
Map Out Your Days On A Calendar: Next I open my Schoolhouse teachers planner and use the monthly calendar pages plugging in the total amount of days written on my sheet of paper that we need to schedule school each month, taking consideration of Holidays. Above is a screenshot of my September calendar using the Schoolhouse Teachers planners I just type school 1 time then copy and paste onto each school day, and then do the same with non school days. When I'm finished, I print a yearly calendar for each child and add it to their planner for the year, that way they can easily see when we have school and when we get a day off.
Decide What Curriculum To Use For Each Child: With 6 years experience under my belt now, this has become a much less daunting chore then it once was! First on a sheet of paper I write each of the subjects that I feel should be taught in school, go through all the curriculum I have on hand and decide which of those I will use for which kids for the year, and then figure out what subjects I still need to cover and decide what I will fill those classes with. To read about what curriculums we chose for the year click HERE.
Plan The Year: I use my schoolhouse Teachers planners to make our schedule, each one of the kids has their own saved planner on my computer that I update as needed. I also print off the year's worth of calendars and add them to each of the kids individual planners. Below are the steps I follow to fill our calendars in.
I start adding my subjects to the left column under the week, I add one subject at a time and then copy and paste onto each week through the whole year. There are a couple that have more than one subject in them to fit everything needed to get done.
Next I number the days of the year along the top, I do not fill in a date until we actually complete each day of school so there are no expectations as to when each week needs to be done (As you can see the screenshot was taken before we started school)
Lastly fill in each day with the required work, the best way I have found to do this is to decide what classes you want to do on what days of the week ex. every day, 3 days a week, once weekly. Fill them into your calendar using the Table Of Contents which will tell you each lesson.
For us, because I don't use a set curriculum for all of our studies I have an added step in the process. I print off and fill in a monthly calendar with what each days theme is going to be from our Montessori Curriculum. I also use the different sites I have a subscription to (click here to find out where I have subscriptions to) to find themed material to fit each of the different grade levels filling the spots that are left open. Ex. On Day 1 Reading Anthony will be reading a boat story and answer some reading comprehension questions using a story I printed off from EdHelper.com while we are learning about Boats/Ships in our Montessori curriculum.
Print Off All Pages For The Year: Really while I am planning I print off any of the workpages I find using my online resources. I have actually made a rule for myself that "I cannot add it to the planner until the worksheet/book/etc. is printed off." The reason for this is because of forgetting to print some of the pages, and then having to look online for them again to print them off when they are needed for the day, it just takes way to much time out of our day!
Print Any Other Work Pages For the Year: I go through and figure out what will need to be printed off through out the year and print all of it out (find out how we have saved hundreds on printing)
 Print all workbooks and bind them, so all the pages are together when they are needed for a class (and it just looks nicer 🙂
Print off, cut, laminate, and cut again, 1/3 of our Montessori Cards for the year.
and about 1/3 of our Montessori Books.
Print, punch, and put all 4 our Road Trip USA Student workbooks together.
Print off and bind this wonderful FREE Blog Planner to help me keep track of all the upcoming reviews for the year.
Print off each of the kids Morning workbooks (since that is replacing our calendar boards for everyone but Gabe and Ethan this year)
I also printed off all of our Mystery Of History Timeline figures, Coloring pages, Tests/pretests, and anything else each of their curriculums needed. I also print off any lapbooking/notebooking pages that we have planned and store each in their own colored folder (all purple folders before week one are lapbooks/notebooks.)
Each week is given it's own colored hanging file folder, there are a total of 38 week so there are 38 folders.
Inside the hanging file folders are colored file folders, each child has their own color and has 1 folder for each week.
 Inside their colored folders is their weekly workpages, each day is paper clipped together so when that day comes the pages are all together and there is no searching. I will rip out pages from most of their workbooks and put them in this way as well. There are only a couple of workbooks we leave together to work out of.
 File All Themed Work: Because we do unit studies with the kids and we study different themes with our Montessori Curriculum, I put all my themed materials into a different area. You can read my in depth post HERE on how my themed storage system works.
Organize Your Homeschool Teachers Binder: I have a binder that is another vital part to our homeschool it is just a 3″ 3 ring binder, but so much more! The Homeschool Teachers Binder was made when I was having a hard time figuring out how to store all the different teachers manuals, etc.. I needed on a daily basis for our school. I started out by adding 3 packages of page dividers into my binder, I punched holes into each of my pages, and added each different manual or what not in between each page divider. So now I have most of my teachers guides, schedules, calendars, etc… All in one location so it can be easily found when needed. On the front and back covers on the binder there are 2 pockets, so in each of the 4 pockets I put misc workpages that don't really have another place and wouldn't be worth making another folder for. below are some examples of the items you will find in the binder.

Serena's Biology Weekly Schedule
Road Trip USA Teachers Guide
Create Better Writers Teachers Guides (each os the 3 manuals has it's own section)
Kid Coder Teachers Guide
Letter Of The Week Teachers Guide
K4 Curriculum Teachers Guide
Lapbook Teachers Materials (each lapbook has it's own section)
That is how our homeschool planning comes together for homeschooling 6 blessings. Make sure to stop by tomorrow as I reveal our Sensory Motor Room.
Here is a list with links for all of our Back to Homeschool topics.
Don't Forget to stop over and check out how other homeschoolers plan for their upcoming school year.