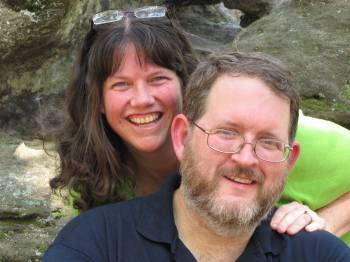 Raising Real Men
is a publishing company run by Hal and Melanie Young who's companies focus is on making Biblical family life practical. They are parents of 6 boys and 2 girls and have played an active role in the Homeschool community for years. They have recently helped authors publish 2 new books
A Cry From Egypt
and Children in Church, our family had the wonderful opportunity to review
A Cry From Egypt.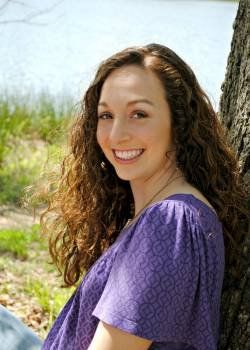 A Cry From Egypt is book 1 in "The Promise Land Series" it is a Historical Fiction written by recent homeschool graduate Hope Auer. A Cry From Egypt was inspired during a homeschool study about the Israelites when Hope was 13 years old and has since evolved into this amazing account of what it was really like living during the time of the Israelites. A Cry From Egypt is full of adventure, excitement and faith and will keep you on the edge of your seat and wanting to keep reading till the end!
A Cry From Egypt is about an Egyptian girl named Jarah and her enslaved family from Egypt, her father is Hebrew and follows Yehwah the God of Abraham, Issac, and Jacob, and her mother is Egyptian and follows the Egyptian Gods ways. Jarah is is torn between what way to follow and embarks on a journey to find the truth and freedom.
Because Jarah's family are slaves they are required to work very hard, the story shares some of the labor intensive jobs the Israelites were given during this time really making their duties and lives come to life for readers. Jarah starts wondering how their Yahweh could put his people through this and starts questioning if Yahweh is real or not. Her older brother Lemuel during this time helps guide her, and tells her about his accounts of how and why he believes in Yahweh one of which was his mother surviving after a severe beating because he prayed for her to be healed. After Pharaoh decides not to let the Israelites go the power of Yahweh is very real to Jarah when she witnesses the plagues are released onto Pharaoh's people.
This story is such an amazing account of the Isrealites lives and really brings some of struggles faced by both during this time in history. The language used in the book is beautifully descriptive and captivating, drawing children in and giving them a detailed view of the lives of the Hebrews and Egyptians during this hard time in History. It shares the events, fears, hopes, trials, and so much more during this time in history many are already familiar with, and then adds even more details to the events.
NOTE: I will forewarn you that there are a couple scenes in the book that are of slaves getting beat was a little graphic and a little more in depth than I like for my really little boys, I will say it only happens a couple time through the whole story. This was not a problem for my older boys and I feel without it you wouldn't get a real account of the trials that were faced by these people and what their lives were really like. Because of this I would stick with the ages of 8+ for the recommendation and only read it when Ethan(4) was at school.
I have to say that we all very much enjoyed this book, I appreciated how all the facts follow the bible and then add excitment to this part in history really drawing the kids into the book. We read a chapter every afternoon while Ethan was at school, and some days even read more than one chapter because everyone wanted to read the next chapter so bad 🙂 The boys were amazed at some of the trials the Isrealites went through before getting to the Promised Land, and now have a real awareness as to the complete understanding of the story.
I would recommend this book to anyone wanting their children ages 8+ to have a detailed and complete account of the Egyptians and Hebrews in history. I was pleasantly surprised that Dustin (12), Cody(10), Anthony(8) all enjoyed reading this book, they usually don't get into to many books, but they would ask for us to read another chapter almost daily they enjoyed it so much. This story is an amazing way to teach your children of the history while the Israelites were enslaved, and teaches it in a way that is very enticing and exciting for children. We will all be very excitedly awaiting the second book in the series, and can't wait to read it!
Cost of the book?
$12.50 There is a very limited number of pre-publication advance reader copies available directly from the publisher.
Keep Up To Date With the A Cry From Egypt Series On:
Hope Auer's Blog: 
the author also has a
 blog encouraging other young authors
 along on their journey of writing books. She gives tips on how to write and how to make your story become a published book stop over and check it out.
Stop over and see what fellow crew members had to say about A Cry From Egypt, and Children In Church.

Disclaimer: As a member of the Schoolhouse Review Crew I was provided with a copy of A cry From Egypt at no cost to me in return for my honest review of the product. All opinions are the honest opinions of my children or myself.