Reading is such an important skill that I feel all parents need to do with their children regularly. It helps improve their reading skills, increases their vocabulary, builds close bonds with your children, and so much more really the rewards are endless. As a mom of 6 children I have really been a witness to the values of reading to your children early and often, even when you read the same story over and over for days on end.
Through the years some of my children have really enjoyed using tapes or CD's of children's stories read to them, and they still use them to this day. On our school shelves we always have a variety of children's music and stories available for the kids to use whenever they want to in our, along with a portable player to put them into. It is something that is used almost daily by at least 1 of our children, and when other kids come over they really enjoy listening to their own CD's or tapes over and over as well!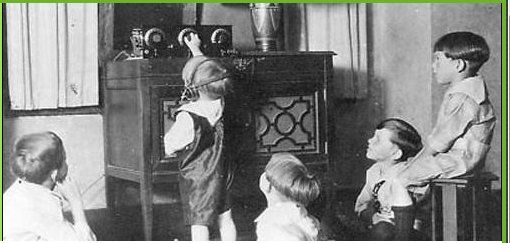 Beloved Books is a company who taken their own families love for listening to audio stories and read alouds and found a way to share them with others. They have taken their favorite books and made them into audio CD's so they could share them with other Christian Families.
One of the series they have worked very hard and made their main mission to share is their Sugar Creek Gang Series. The Sugar Creek Gang is a wonderful well known series written by Paul Huchens in 1939 consisting of 36 titles, it is one series that we personally own many of the books to. Both the boys and Serena have enjoyed these stories as they have grown up, it has Christian values intwined right into the story along with learning and of course fun adventures that draw your children in, and also teach them. You can imagine how excited when we were given the opportunity to review The Sugar Creek Gang Audio Book Series from Beloved Books!
The Sugar Creek Gang Audio Book Series consists of 72 CDs which is over 100 hours of listening, to the complete Sugar Creek Gang stories. Each story is about 2 hours long, give or take a little. The stories are narrated by Paul Ramseyer who really helps bring the stories to life, he adds character to the stories and have made these stories so much fun to listen. He even adds some fun science information into the stories so children get even more added learning from the series!
The values and morals that are taught to children in The Sugar Creek Gang Series, is something I am glad to bring into our house, the series has gotten our children excited about reading, and made them want to continue reading/listening more and more! I am happy with the fact that they use nature, poetry, hymns, and even science lessons all in the stories so I know that my children are not only reading but also learning more about God's word and also learning important skills as well!
Sugar Creek Gang Volume 1 CD contains the first 6 books of the Sugar Creek Gang series on CD completly narriated. Each of the stories is read out loud to the children with excitement and joy that is truly apparent on the CD's!
The books that are included on the Volume 1 CD are:
The Swamp Robber
The Killer Bear
The Winter Rescue
The Lost Campers
Chicago Adventure
The Secret Hideout
How Did We Use The Sugar Creek Gang Audio Series?
We used the Audio Series a few different ways,
Dustin who is my kiddo that really doesn't like to read was so excited to get the CD's in the mail that he started listening to them right away, and by the first weekend was through the first 2 books. We already owned the books so he followed along with the books as they read. It was great reading practice for him and something he really enjoyed using! Cody also would rather listen to a story and follow along in a book, so he has been using the books and CD for his reading a few days a week.
I also brought the CD along for a couple of our longer car trips, for the kids to have something fun to listen to and a fun way to keep everyone happy in the car which made some long car rides a little more enjoyable!
The kids would listen to them while they had free time, when they were playing with toys, and really developed a love for these stories.
What Did We Think Of Sugar Creek Gang Audio Series?
Because we were already familiar with the Sugar Creek Gang, I already knew that the values and morals taught in the stories were ones that we wanted instilled in our children, so of course we loved the CD!! I was very happy to find this much loved series, read to children in an exciting voice really helping the story come to life for my children.
You never know what kind of animation you will get on a story that is read aloud, this CD has surpassed all expectations with that, each of the stories is read with tonsn of expression that draws kids into the stories and keeps them interested the whole time. All of my children were drawn into the Sugar Creek books just from listening along they did not get bored with the stories at all!
Some of my kiddos would rather follow along then read the stories for them selves, and this CD was a perfect way to do that, using a wonderful christian series that I know my children are not only listening to wonderful christian stories, but they are learning important christian values, which is something that you don't find much of these days.
I would recommend these audio books to anyone with kids, they are an amazing addition to your audio library! I plan on purchasing more of the volumes that Beloved Books has available as time goes on!
You can also stop over and visit Beloved Books on Facebook and stay updated on any special or discounts they have!
What is the cost of Sugar Creek Gang?
$54.95 For the Volume 1 CD which includes 6 Sugar Creek stories on the CD
$279.70 ($50 savings) when purchasing the complete 6 volume set of 72 CD's containing the complete Sugar Creek Gang Series.
Beloved Books has graciously provided my readers with a discount code, when you enter this code MOMB-20 at checkout you will receive a 20% discount!
NOTE: Beloved Books offers an audio sample of the first 2 hours on 2 CD's for only $4.95 and FREE postage so that you can make sure that this is something your children will enjoy before making a big investment.
Stop over and see what fellow crew members had to say about Sugar Creek Gang Audio Series, by clicking the banner below.
Disclaimer:
As a member of the Schoolhouse Review Crew I was provided with Sugar Creek Gang Volume 1 at no cost to me in return for my honest review of the product. All opinions are the honest opinions of my children or myself.