Create Better Writers
is a company that offers materials for helping both parents and teachers, to help your 3rd-12th grade students become great writers. It lays a simple foundation for writing and then sequentialially builds upon it, making them college level writer in just a few short years.
Did you know that writing instruction is not something that needs to be difficult to teach, and that many homeschool parents do not even teach their children how to write? The reason being one of the following
 Lots of parents do not like teaching writing
 Parents are confused by different curriculum's varying approaches to teaching writing
 Students dislike writing as much as the parents dislike teaching it.
Create Better Writers is a wonderful and simple to use program that will guide you (teachers) and students through the writing process

How To Write A Paragraph is recommended for grades 3+
The trick they teach kids is in the preparation that goes into the set up of your page which only takes minutes! With that simple step even reluctant learners can grasp the concept. How To Teach The Paragraph will walk you through each step of the writing process, it is very simple to follow and even gives you advice for teaching older children already more familiar with the writing process. It teaches students to assess their own work, and see where they need to make improvements.
How To Teach The 5 Paragraph Essay:
How To Teach The 5 Paragraph Essay contains 60 pages which include all the lesson plans needed to teach the program, and more than a dozen worksheets to help students master the 5 paragraph Essay. Writing is one of the most important skills a student can acquire, with this step-by-step program teachers will be able to show their students how write wonderful 5 Paragraph Essays, using a simple page layout! The amount of time to teach kids how to write a good essay varies from student to student and their lessons plans show teachers how to accommodate the high achievers create outstanding essays while also showing how to help slower students achieve mastery.
Sample Pages
Table Of Contents
The Steps
Here is a short video explaining how to use the program.
Homeschool Writing Action Plan: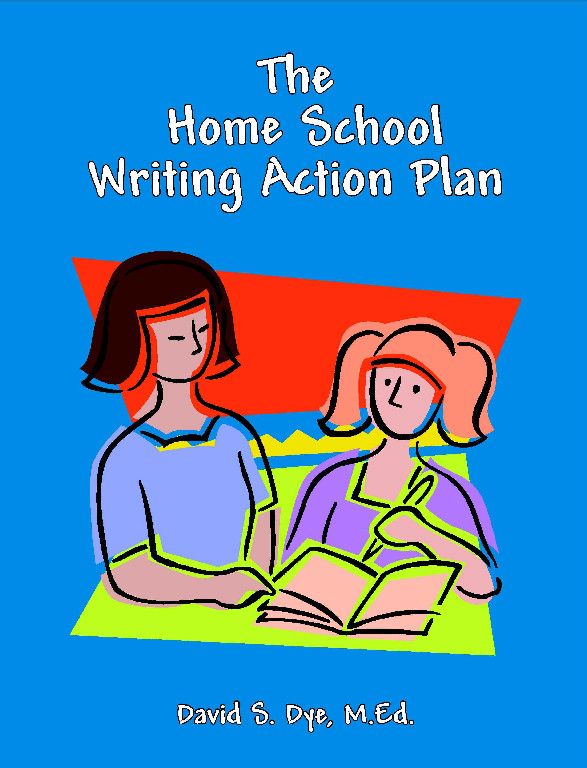 The Homeschool Writing Action Plan is the first step for homeschoolers looking to start using the program. This book helps guide you and your students every step of the way, helping to turn your students from emerging writers to confident, competent writers.
Homeschool Writing Action Plan Made up of 3 different parts:
Summary of the steps: summary of the writing program summed up into 7 pages. This is a quick reference to see how each step fits into the big picture of your child's writing.
Pacing Charts: In this section they discuss key points of the program and offer advice on how to teach them. It also tells you how to pace the year depending on what grade level your child is starting at. ex an elementary student would move through the program at a much slower pace than a High Schooler who would go through the program at an accelerated pace, while still picking up the vital information of the program!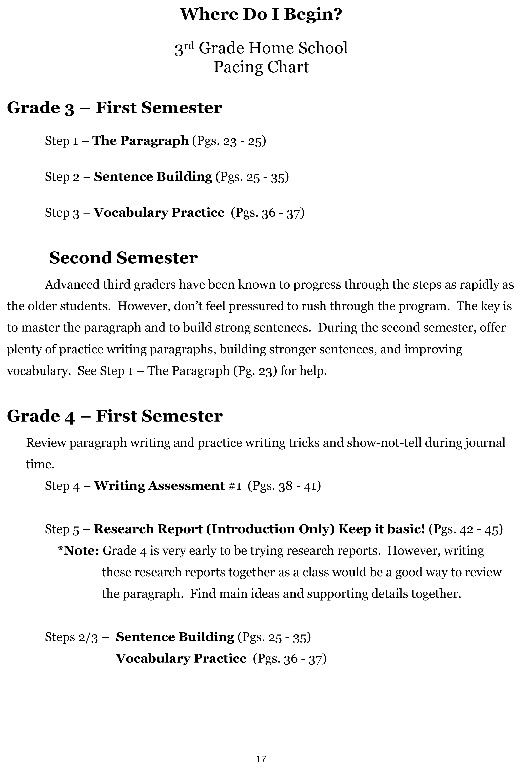 The Road Map: Advice and Lesson Ideas for each step of the program. The road map is also useful for parents looking to use Create Better Writers as a complete curriculum. The Road Map gives advice for each part of the program, the titles are The Paragraph, Sentence Building, Vocabulary, Writing Assessment, Research Report, The Five Paragraph Essay, Narrative Story Writing, SAT/ACT College Exam Practice.
Can I use this curriculum with another writing program I already have?
The book is a roadmap. I will show you where to begin your writing journey. You can choose to use your own writing curriculum along with the program or you can use this program
How We Have Used The Product:
Create Better Writers is a program we have added to our weekly school schedule, right now we are using the program Monday, Wednesday, and Friday. The kids are all able to work on the program at the same time which is a great timesaver for me!
Cody, and Anthony are still working on The Paragraph, but Dustin has moved onto start the 5 paragraph Essay, and Serena has managed to finished the program.
Through the use of this program Serena (who was already a wonderful writer) has been able to learn how to write essays in a much less time consuming way, simply by changing the way she sets up her page. Because she is older and has such a love for writing, she has been flying through the program and has completed it.
Dustin has struggled with writing for years, despite trying different curriculums with him, it just doesn't seem to get us anywhere, this program has taken so much out of the frustration that was involved when telling him he had to write anything. He has been able to write essays now that amaze me, without all the whining and pulling teeth to get him to do it!
Cody and Anthony both did not enjoy writing either and are loving this program! It is so simple and can easily be incorporated with our unit studies, both of the boys do not whine and complain when I tell them "it's time to write" anymore!
Cody who's thoughts written into a paragraph so many times did not make sense, have started to improve dramatically, by learning to do pre planning on your writing and having a special page setup that is followed every time they write..
Anthony who has been doing good with writing has been able to make his paragraph's sound so much better by adding details and making the sentences flow together so much better!
Feelings about the product:
I have absolutely enjoyed using
Create Better Writers
with my kids, I have especially struggled to get my dyslexic kiddo to write and make sense, this program is helping teach him so much and it won't be long before I have a dyslexic kiddo that can write amazing essays!
One of the feature of the program that I am loving is the way I can teach all my kiddos simultaneously, even though they are all at different age levels! Another thing that is great is that the whole entire program is less that $100, a great value for all included and the results seen from the program!
I will be continuing to use Create Better Writers program in the future with my kids and would without a doubt recommend it to other parents/teachers as well.
Cost Of The Program:
$19.95  The Home School Writing Action Plan: E-Book
$ 7.99 How To Write Write A Paragraph: E-Book (FREE with the purchase of How to Teach the Five Paragraph Essay or The Complete Writing Program)
$54.80 The Complete Writing Program (Contains the complete writing program and a FREE copy of How to Write A Paragraph $10 value)
Stop over and see what fellow crew members had to say about Create Better Writers, just click the banner below!

Disclosure:
As a member of the Schoolhouse Review Crew I was sent 3 E-Books from Create Better Writers in return for my honest opinion of the product. All opinions are those of mine or my children's.