Do you struggle to get your children to follow directions? Do they struggle listening in noisy places? I know we sure struggle getting the kids to follow directions, especially my kiddos who have ADHD and Auditory Processing Disorder. If any of these are problems in your house wait then this wonderful product from the Hear Builder series from Super Duper Publications is just what you need!
-Following Directions (Link)
-Phonological Awareness (Link)
-Sequencing (Link)
-Auditory Memory (Link)
We were sent the Hear builder following directions CD about a month ago to try with our kids. Hear Builder Following Directions is interactive software that improves children's auditory and following directions skills. The manufacturer recommends ages preK-3rd grade, but I have had both Dustin(6th grade) and Cody(4th grade) have been using the program, because both of them struggle with following multi step directions and it has worked great for them as well.
Dustin (12), Cody (10), Anthony (8), and Ethan (4) use the program for 20 minutes a day 5 days a week, and the results have been amazing! They are able to drowned out more background noise when needing to follow directions (great in a very noisy household) and they are able to follow multi step directions much better!
One great feature is that the program automatically adjusts to the right level based on the answers the children have given. For example upon starting the program the questions were very simple even for Ethan (4), but as they get the answers correct the program is adjusted to a level that will be more challenging for them. If they are getting quite a few answers wrong it will automatically adjust to a lower level. Along the way they work to become Master Toy Makers! Ethan really enjoyed the toy making aspect of the game, his favorite thing was earning tools as rewards (which is his favorite thing right now.)
Every time someone plays the game, Gabe is right there watching, and even helping out when they are asking simple directions.
Hear Builder Following Directions offers 40 different concepts in 5 key areas
-Basic Questions
-Sequential Questions
-Quantitive and Spatial Directions
-Temporal Directions
-Conditional Directions
To find out more about Hear Builder Following Directions head on over to their website you can learn more about the program,  try it out, hear what others had to say.
Whats Included? 
Everything you need is included with the purchase, you pop the CD into your computer and just play the game, no installation onto the computer is even required WOW. We were able to use the program on our Windows and Mac computers, which is a great thing for us Mac lovers!
One bit of advice is that you need to use the same computer when playing, because the information does not transfer from computer to computer. We had no problems with this, I had 2 kids work on my Mac and 2 kids work on 1 of our Windows computers.
Hear Builder Following directions has won numerous awards for their wonderful program including National Parenting Center's 2010 Seal Of Approval, Teacher's Choice Award, and Family Choice Award.
Here are a couple of snapshots from the program: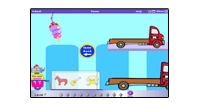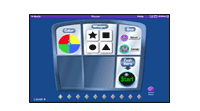 Cost of Hear Builder Following Directions:
$69.99 for Home Edition (1-4 players)
$99.99 for Professional Edition (unlimited players)
Super Duper Publications is offering a 30% discount to my readers for all purchases made through 8/31/2012 by entering code  BLGFD30!
On top of the discount they also offer FREE Shipping. 
Stop over and see what fellow crew members had to say about the program.

Disclaimer: As a member of the TOS Crew, I received this product, at no cost to me, in exchange for my honest review. All opinions are those of mine or my children's.