You may have heard of Apologia before, did you know that the word appears 8 times in the New Testament, in context of people defending their actions by reason and logic? Seems like a very fitting name for the company!
It is Apologia Educational Ministries mission to provide products, resources, and services that help homeschool students and families learn, live and defend the Christian faith. Christ tells us fill ourselves with the word so we can stand strong in your faith. Apologia has blessed us with yet another tool to do just that, this time for our high schoolers and even adults!
"But sanctify Christ as Lord in your hearts, always being ready to make a defense to everyone who asks you to give an account for the hope is in you…"1 Peter 3:15
Apologia is a well known christian company in our house, we have used for science resources for many years now, their science classes have been wonderful resource for our family that we have been very happy with.  They have also more recently published the What We Believe World Series that some of our fellow crew members were able to review. So when we were given the opportunity to review Apologia's first bible curriculum for high schoolers, I was very excited. I wanted this to be a study for me and Serena to be able to work on together, and after reviewing the book, eventually one I do with each of the boys as well .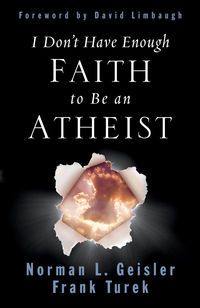 I Don't Have Enough Faith To Be An Atheist Book:
Norman Gielser and Frank Turek argue that Christianity is not only more reasonable than all other belief systems, but is more rational then unbelief itself. The beginning of the book is really the foundation of the book, walks you through some of the common things unbelievers ask like, Who was Jesus? What defines sin? How can we be saved? What is the punishment for sin?
The next section of the book moves onto the examination of the source of morality and the reliability of the accounts of Jesus in the New Testament. The final section gives a detailed investigation of the claims of Christ.
I Don't Have Enough Fait to Be an Atheist is divided into 15 chapters, each chapter is meant to last for 2-3 weeks, really giving you time to let the information to really sink in and fully understand the concepts. We have only been able to finish the first 2 chapters and get started on the 3rd chapter so far, however what I have seen so far, lets me know that in the end that both Serena, and myself will have an even stronger faith, and be ready to stand strong in our faith against the discrimination from nonbelievers, and have a strong understanding as to some of the questions about the Christian faith!
Below is a snapshot of the Table Of Contents for a closer look at the topics explored in the book.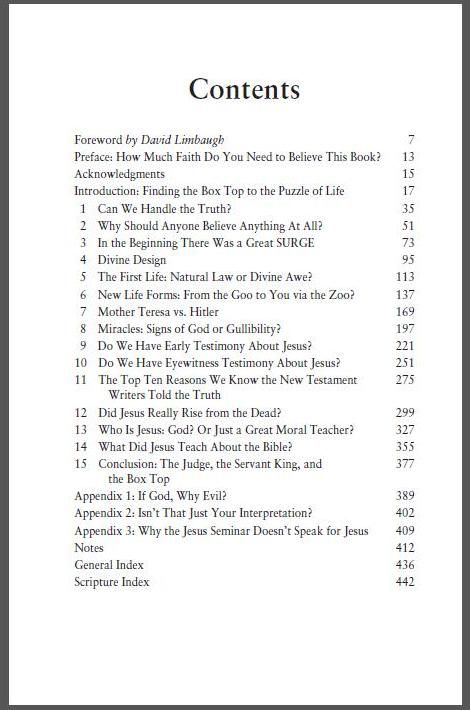 I Don't Have Enough Faith To Be An Atheist workbook: 
I Don't Have Enough Faith to Be An Atheist workbook, provides a very comprehensive study further into the book, boasting 279 pages. You can still read the book without purchasing the workbook and get a comprehensive study, but you would not be able to use the workbook without the actual book.
The workbook is such an amazing resource, it offers readers the chance to dig into the book even deeper, rexplore parts of the book, and really understand and absorb what is taught in the book. The workbook provides a chance to further explore vocabulary, search into daily life and finding how the concepts being taught really do apply to life, search through the chapter to find really understand what has been read, and so much more.


Before you start each chapter they clearly state what pages should be read from the book, and provide a "road map" of what the key topics covered in each chapter are, which provides a quick and easy reference. Each chapter of the workbook offers questions, and activities for further study and lead us to many discussions.
One part we both really liked about the workbook was the fact that there are biographies placed in the workbook from other well known christian believers that help to enhance the concepts being learned. Serena is really into history so biographies are a perfect thing to pull her in. The way they are added into the workbook makes them a wonderful way to add real life stories into the concepts in the chapter.
I was very happy that vocabulary was something that was added due to the fact that Serena needs some help with that. It really helped her to understand some of the concepts and examples being taught.
Apologia's website contains the answers to the workbook questions for download, and they also offer tests to go along with the workbook as well.
In my opinion it is one study that I feel should be added to every high schoolers plan and every home library, it will be one study I read with each my kids. It covers so many aspects that your child will be able to answer many of the questions non believers will have to try and test their faith.
I feel it would be an irreplaceable resource for upper High School Students, students reading at an upper High School level, or even any adults looking to strengthen their faith. I do feel that for my boys we will probably wait till their upper high school year to read it since their reading level isn't quite as advanced as Serena's, and I don't think they would get as much from the program till they are a little older.
Cost Of I Don't Have Enough Faith To Be an Atheist:
$16.00 For the Book
$33.00 For The Workbook
Stop over and see what fellow crew members had to say about I Don't Have Enough Faith To Be An Atheist.

Disclaimer:
As A member of the Schoolhouse Review Crew I was provided with a copy of the book and workbook for I Don't Have Enough Faith To Be An Atheist at no cost to me, in return for my honest review. All reviews are those of mine or my children and are our honest opinions.