Welcome to day 3 of our series 5 Days Of Sensory Processing Disorder! Yesterday I talked about How Sensory Processing Disorder effects your child and the symptoms of the different sensory systems, on Monday I talked about What exactly Sensory Processing Disorder is.
Today I am going over all kinds of ideas information about sensory diet, what they are, why they are needed, and some in home sensory diet ideas! I am also going to share some of our favorite SPD Products.
Sensory Diet is different activities that are done through out the day to help your child be at an optimal learning level. A child who is dragging around the house or is hopping and jumping everywhere is either high or low on the scale of ability to learn in order for them to be able to pick up and understand what they are learning they must be given different sensory diet ideas to help bring them up or down. This helps your child stay focused and organized through out their day.
If you child has an under responsive to any type of sensory input they are constantly moving and on the go.  they touch everything and break many things. These children will need calming activities to bring the "down" to the optimal state for learning, and paying attention and help regulate your child's nervous system so they will be more able to handle sensory input. An over responsive to sensory input your child will avoid many types of sensory input, cover their ears, run away, or completely avoid the situation.
We decided a couple years ago to put a Sensory Motor Room into our basement here is the first room we made which was half sensory motor room and half school room (which did not work out so well) we changed the room around to a playroom and sensory motor room and moved our shcool room and it has worked wonders this is what it currently looks like!! The boys use this room on rainy days when they need some sensory input, and we use it regularly to incorporate a sensory diet into their day.
We also have quiet areas the kids can go off to when they need a break away from the busyness of a household of 8.
An occupational therapist can help you decide what types of activities need to be put into your SPD kiddos day so that they can be better focused. If you choose not to get an OT to help put your sensory diet for your child together you can observe your child and make a list of the activities they seek out and the ones that they stay away from. Just short bits of heavy work can be enough and it is important you don't overstimulate your SPD kiddo, so watch their cues!
Here are a few of my favorite books for finding some great sensory diet ideas mostly using this you have around the house.
[asa]0143115340[/asa]
[asa]0399532714[/asa]
[asa]0399535837[/asa]
[asa]1935567268[/asa]
Proprioceptive Sensory Ideas:
Weighted blankets, lap pads, neck wraps, or stuffed animals can be an amazing help for SPD Kiddos with proprioceptive issues. Jumping. pushing, pulling, spinning, swinging, hanging upside down.
Having a basket of different fidgets which include mouth whistles, pencil topper chewies, different chewies (sanitized after use), squishy balls, flashing balls, and more these have been an answer to prayer for our class room for the kids.
Helping with household chores even at an early age can give kids some great heavy work and fufill many different sensory needs.
Swinging on any type of swing
Trampolines big or little ones can be such a help for built up energy, and a great way to get the kids to stop jumping on the couch. Yes, we have an indoor trampoline in the little boys room. When we bought it I didn't realize how big it was and because of that we had to either put it in the little boys room or outside.
Swimming can be some of the best input for my sensory seekers. The first time Ethan went swimming in the pool with his puddle jumper life jacket he went in and took a nap (he almost never took naps past 5 months old) and then we started having him swim every night before bed when it was warm enough and found a great way to help him fall asleep.
Pulling your brother in the wagon
Visual Sensory Ideas:
Colored Light Bulbs
Fiber optic lights
Rope lighting
Christmas Lights
Light projector
Make your own simple light table, and use different materials with it.
  Tent in the yard or house
Tactile Sensory Ideas:
Touch and feel blocks
Squishy balls
Tactile discs
Touch and feel books
Provide many different sensory activities and make your own sensory table
 Textured Eggs or different shapes
Sandpaper letters
Sand tray ~ for practicing letters
Different textured balls, and spikey balls
Use a bounce back punching bag
Search and find letters in a colored rice bin
Using child size tools and glue to create things
 Wooden shape pounding set
Pushing around cars and trucks
 Wooden or plastic tools or nuts and bolts
Building with different blocks
Olfactory (smell) Sensory Ideas:
Scented candles, potpourri, or sprays
Aromatherapy machines
Scented markers
Aroma diffusers
Scented oils
Scented Stuffed Animals, blankets, wraps, masks, etc…
Vestibular Sensory Ideas:
Bounce House
Teeter Totter
Slides
Tire Swing
Merry Go Round
Bean Bags or bean bag chairs
Rocking chairs/horse
Billibo seat
Use hoops, throw bean bags into them and hop to the bean bag.
 Bikes, Scooters, and Plasma Cars
Balance Beam ~ my wonderful hubby made this super easy DIY Balance beam. Trees on nature trails make great balance beams to!!
 Family Time Fitness Activities
Trampoline both indoors or outdoors, small or big.
Oral Sensory Ideas
Have them drink soup through a straw
Drink thick drink through a straw
Provide them with appropriate chewy toys
Blow bubbles, here is our amazing DIY bubble recipe that makes really great bubbles!!
I have put together an Amazon store that includes TONS of sensory products most of which we have in our house. I have arranged the store by sensory systems, stop over and check it out for a COMPLETE list of sensory ideas.
I have put together a list of Sensory Room Ideas over on Pinterest, stop over and check it out!
My Kids Sensory Ideas has lots of other ideas found around the web as well.
Stop back tomorrow I will be sharing the importance of Early Intervention when dealing with children with SPD!!
Click the banner below to read some of the other topics our 90 bloggers are writing about!!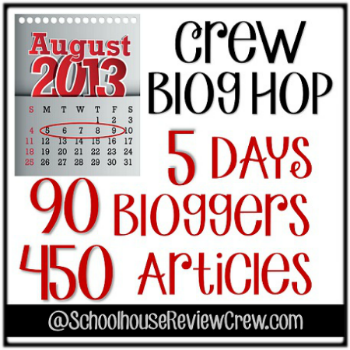 I am linking up with 
these great linky parties!
!