Welcome to the last day of the 5 days of Sensory Processing Disorder series going on this week for the Schoolhouse Review! There are 90 bloggers that are joining in on this and each has chosen a topic, with lots of different topics and articles being shared. Today I am sharing some sensory processing disorder tips for parents and then sharing a few great resources for SPD!
I have 3 of my boys who suffer with sensory processing disorder, the sad thing is because I have never heard about sensory processing disorder none of them were diagnosed until our 3rd kiddo had it really bad and we read more about it. It was then I realized what some of the issues were also happening with a couple of my other kids.
At the beginning of our journey into Sensory Processing Disorder I had many troubles trying to understand the disorder. It just didn't make sense to me that some of the BIG problems we would have for say taking Ethan out shopping, were things that I had never had any problems with any of my other children. It was because of the lights buzzing that I didn't even really hear, the smells coming from the deli and from other people I didn't think twice about, and even just the noises from people inside the store.
Simple things I would not have thought of before were a BIG help. 
Bring a kids shopping cart so your child has something heavy to push around.
Having all of the "diaper bag" items in a back pack your child can carry through the store, this is great sensory work.
Making a picture list of some of the items we needed in the store for them to look for to add to their cart.
Sensory stories found around the internet can be a great way to talk about going to a new place that might be scary for them can be a huge help!
Learning to pick and choose my battles as a parent was something I relearned starting with Ethan, I had to decide if it was worth a 45 minute fight to do or not do what I was wanting.
Using a If/Then board to get him to do things first for his safety and showing him that after he did that he could do what it was he was wanting to do was a HUGE help, I'm not sure how we would have ever taught him there were things he had to to for his safety.
Using a visual schedule was an answer to prayer at bedtime and other times of the day. We also used it through out our day, especially when the routine had to change a little bit because of situations that maybe arise. When SPD kiddos can visually see what is going to happen they tend to do better with the situation.
PREPARING for any upcoming events, or anything that involved us going out of the house. If we had a birthday party coming up I had to tell him 2 weeks in advance that we were going to be going to a birthday party and then remind him every day, and then the day of remind him almost every hour until we left. When they are aware of upcoming changes to their predictable schedules they tend to have less meltdowns and problems.
When you do go out with your SPD kiddo bring a diaper bag or back pack of fidgets, books, coloring books, anything to keep their mind busy and off all of the sensory stimulation around them. You can check out my fidget section in my Sensory Ideas Amazon Store.
Educate yourself about sensory processing disorder, knowledge is power and SPD is very hard to understand especially to a parent who does not have it. There are still days I struggle understanding certain behaviors and will pray for God to give me understanding and patience!
Expand your boundaries, in the winter and on rainy days your SPD kiddo still needs their sensory input have opportunities for them to be able to play in the house still. I will have some bikes, scooters, or the plasma car cleaned off and the kids will
Early intervention is key to helping a child overcome as many sensory issues as possible. Their brains are most pliable the first 7 years, and you do have the ability to make a difference if you work hard to get them the proper help. Read my post yesterday about early intervention and sensory processing disorder.
Occupational Therapists are an amazing resource, they taught us how to use the Willarger brushes, give their joints the proper input they needed, thgey let us borrow items to see if they would work for us before we purchased them, when Ethan was in Early On they even came to our house for his therapy! While it does involve you continuing to work with them daily to keep with their OT it is well worth the work and can pay off drastically in the end!!
Stop over to my Amazon store that is all Sensory Ideas. They are all organized by sensory system!!
In order to understand this disorder I spent many, many hours studying and understanding this disorder to help me take care of my children in the best way possible for them. Here are some of the best resources I have found out there, well other then all the product resources found inside my SPD products post.
The SPD Foundation has lots of information, articles, and a mailing list you can sign up for.
One of my absolute favorite sites for anything SPD related is Sensory-Processing-Disorder.com. This site has so much information you can pretty much educate yourself just off of this site!!
SPD Australia website there is also tons of information on this site, another Great place to begin educating yourself!!
Best Sensory Processing Disorder Books
[asa]0399531653[/asa]
[asa]0143115340[/asa]
[asa]0399532714[/asa]
[asa]047039126X[/asa]
[asa]1935567268[/asa]
[asa]0876590601[/asa]
[asa]0943657067[/asa]
The Alert Program has been an amazing resource for us, that was a perfect way to begin our SPD journey.
[asa]0964304147[/asa]
[asa]0964304112[/asa]
[asa]0964304139[/asa]
Favorite books for kids to understand SPD in a sibling or them self.
[asa]1935567187[/asa]
[asa]1934575151[/asa]
[asa]1932565868[/asa]
[asa]1935567160[/asa]
Stop over and read some of our other posts in the series, just click on the picture to be taken to that post!
Click the banner below to read some of the other topics our 90 bloggers are reading about!!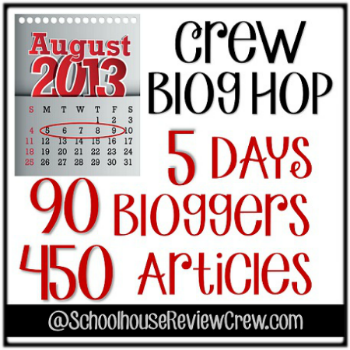 I am linking up with
 these great linky parties!!
This post contains Amazon affiliate links, a small amount of the purchases you make when clicking these links goes back into our homeschool curriculum for the year, THANK YOU!!